I love putting my site on the sites which show some sort of information about my websites. It gives me pleasure to see Alexa Rank, Domain Age, the Technologies used by my site though I already know them.
There are hundreds of such tools. However what I hate is this:
and also this:
I hate it when sites ask the users to either pay for the basic service or force us to sign in. And yes, I leave the sites at once which bombard ads on the screen.
So, today, I am going to tell you the 5 tools which I love the most for analysis my site because they are free, clean and render useful information.
Website Suggest's Website Reviewer
Website Suggest's Website Reviewer and Domain Appraisal Tool is one of the most advanced tools. It is free to use and does not require any login or account for the information. Simply visit Website Review Tool and check your site's score and problems.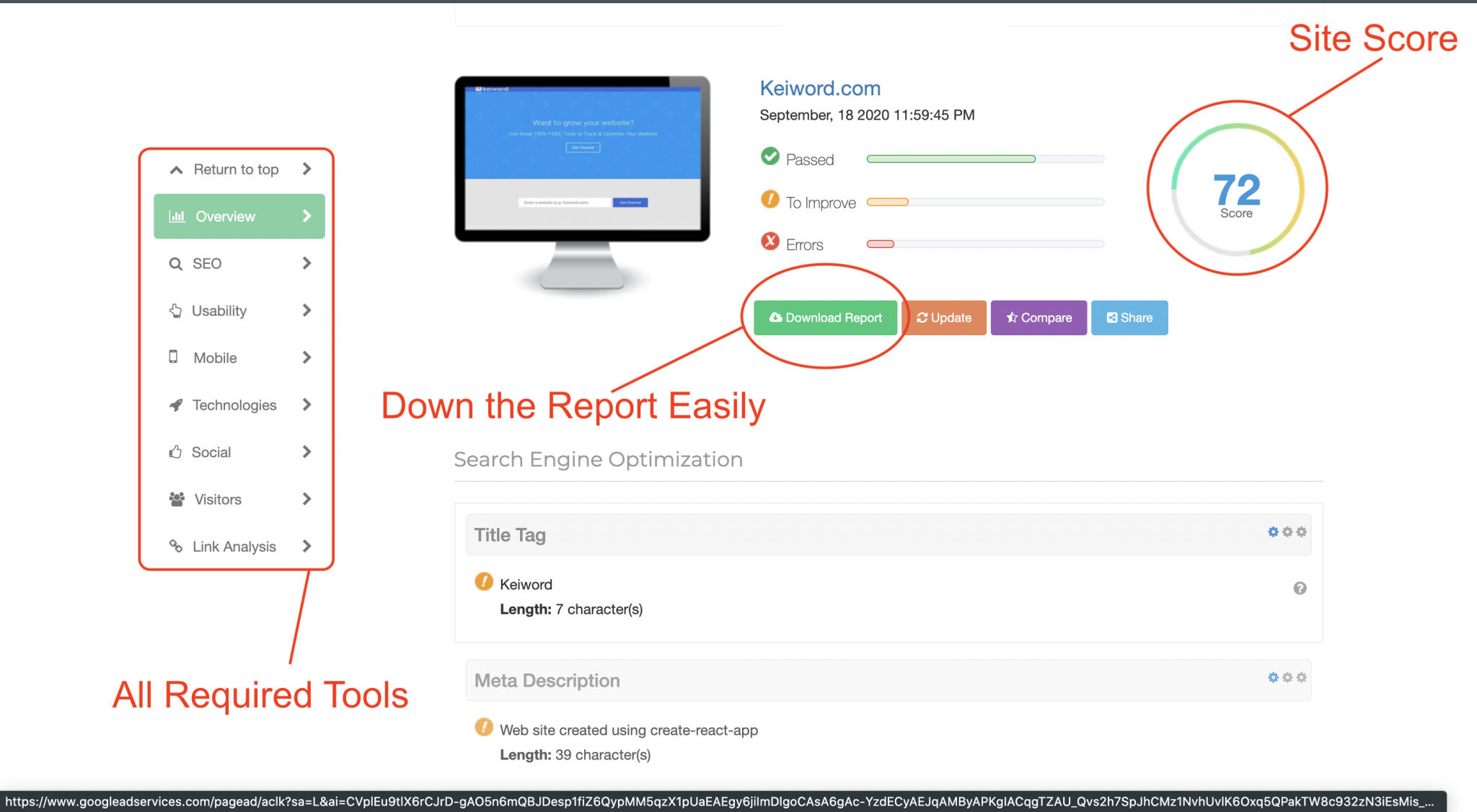 The tools has extensive features like Report Downloading, off page and on page SEO issues, whois data, domain name suggestions, speed test, cost estimator etc.
In addition you can also compare two sites and get a better picture of the data. The tool has minimum ads. So you won't get irritated while browsing the information.
Ionos Website Checker
I love Ionos Website Checker Tool as it is free, clean and provides all the basic information about the site which a website owner requires.
Neil Patel's Website SEO Analysis Tool
As Neil Patel says, the next tool which I have for you is Neil Patel's website checker and analyser. Again, I am a big fan of this tool as it is clean, free, easy to use and gives all the important information which a website owner requires.
WooRank
Though I am not a big fan of paid tools, I still like WooRank's Website Checker Tool which gives enough information about the site
In addition to the data which Website Suggest's Website Review Tool gives, you can get the details about Technologies used by a site.
Website Outlook
The last tool which I often use is Website Outlook. It is free and loaded with extensive features which are important for any website owner. It shows site's Domain Authority and Page Authority, Estimate Value, SemRush Rank, DNS Report etc.
In addition, this site has great authority and will give a valuable backlink as well.
So, these were some of the tools which you can use for feeling good (after seeing your site's data😁).