Hey guys! Today, we have upgraded the explorekeywords.com design and added 10 times more powerful and relevant keyword search algorithms. Without going much into theory, let us see what changed:
Earlier, the site had
Keyword volume checker (limited to 1 keyword at a time)
Only two major keyword research tools (google and youtube)
Now we have following tools
1. Keyword Volume Checker
They keyword volume checker has two options-
Bulk Volume Checker: can show the volume of up to 100 keywords at a time
1 Keyword Volume Checker: Shows month-wise volume of a keyword in the chart and the tabular form
2. Keywords for Digital Marketers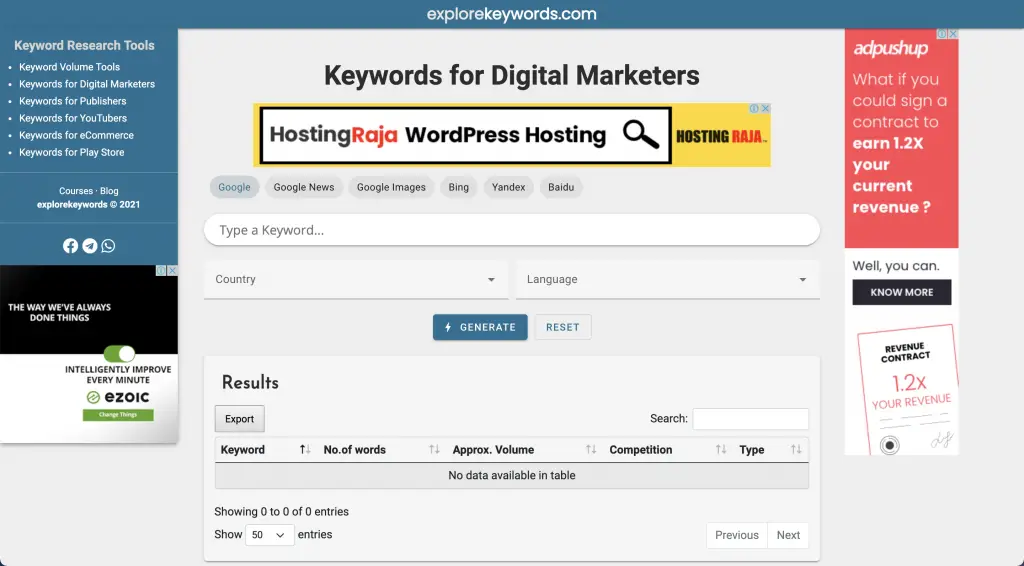 This tool can fetch 500+ keywords on a click of a button for:
Blog Articles/Courses
News Agencies
Image SEO
Bing
Yandex (for Russia)
Baidu (for China)
You can click "No. of Words" to show the long tail keywords first and rank easily even for new sites.
3. Keywords for Publishers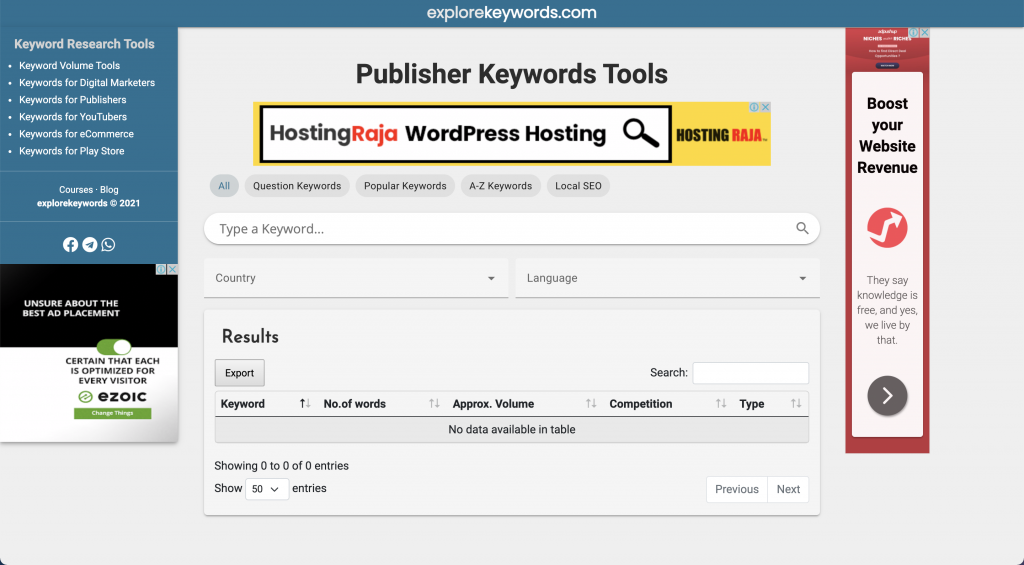 This tool provides long tail keywords suggestions including questions, A-Z prefixing and suffixing and other popular extensions. The tool is ideal for blogs, communities, quiz sites and product based website.
The tool also has Local SEO feature for getting ideal keywords for local business and GMBs.
4. Keywords for YouTubers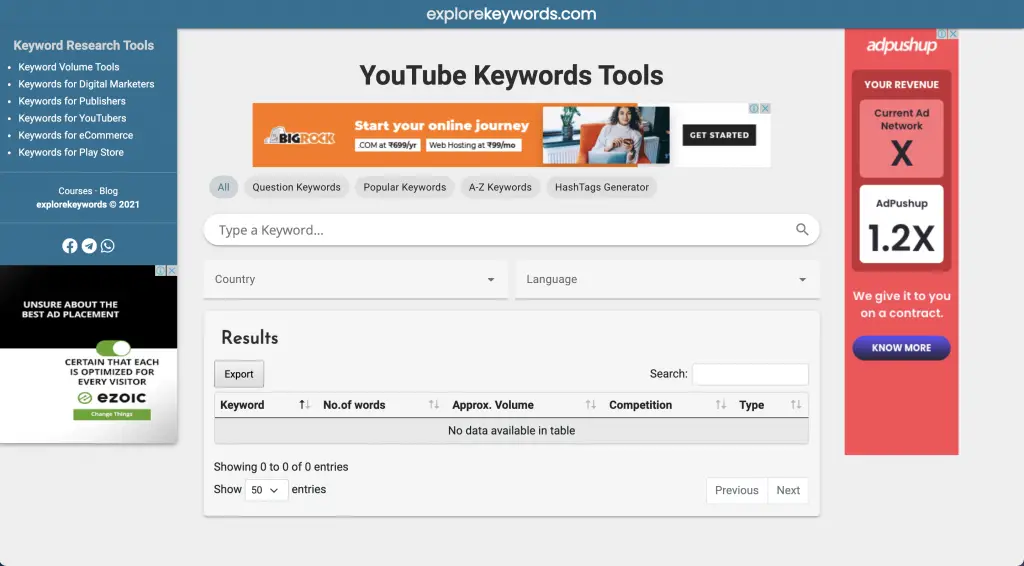 This powerful tool is ideal for vloggers. It fetches long tail keywords and hastags for youtube videos and channels
5. Keywords for eCommerce
This tool is ideal for affiliate websites, eCommerce sites and for Amazon and eBay vendors. Find all long tail keywords which people use to find products on Google, Amazon and eBay and rank higher in results.
6. Keywords for Google Play
Our final tool is important for Android App Developers and Marketers. Use this tool to find long-tail keywords for games, apps, movies, and books and rank your apps higher in Google Play Market.
Conclusion
We also have launched our Facebook, WhatsApp, and Telegram groups to build a great network from across the globe as we believe, "Together we grow!😁"
Though it is a major update, it's just a beginning towards building a platform of powerful tools to satisfy all your needs. We are working on 20+ new tools for social media platforms, content writing, etc.
How did you find the upgraded design and tools? Let us have conversation in discussion below!