Introduction
If your online business is operating great in your region so you might want to expand in international markets. To be victorious in new and international markets it needs some extra investments in SEO.
One of the best practices is to learn about Multilingual SEO in order to reach broader audience.
Here, in this article I will elaborate what Multilingual SEO is? Why is it important? And which elements it consists of?
What is Multilingual SEO and How it Works?
We expect our website to be on the top at Google. In a standard SEO technique, we optimize our content for one language, i.e. the language in which our website is written. However sometimes we need to target audiences in many other countries. These audiences may seem identical but there are often discrepancies.
One of those discrepancies is the language they speak. When we make our website accessible in various languages and target particular regions then we attain two things,
We broaden our probable audience
We enhance your likelihoods of ranking for a particular region and in various languages.
For example, by developing a German variant of our original English site, we will make it feasible for users searching in German to discover our products and services. After all, multilingual SEO is all about showcasing our knowledge products and services in the language which they speak and understand.
It sounds cool, right?
However multilingual SEO can be tough and not that easy as it seems. A poor multilingual performance can harm our rankings.
One of the biggest obstacles of multilingual SEO is identical content. If we introduce very related content on our website on multiple pages then Google would not know which content to show in the search engines. Similar pages compete with each other so particular rankings of the pages will go down.
So how do we do Multilingual SEO?
Translate URLs [slugs]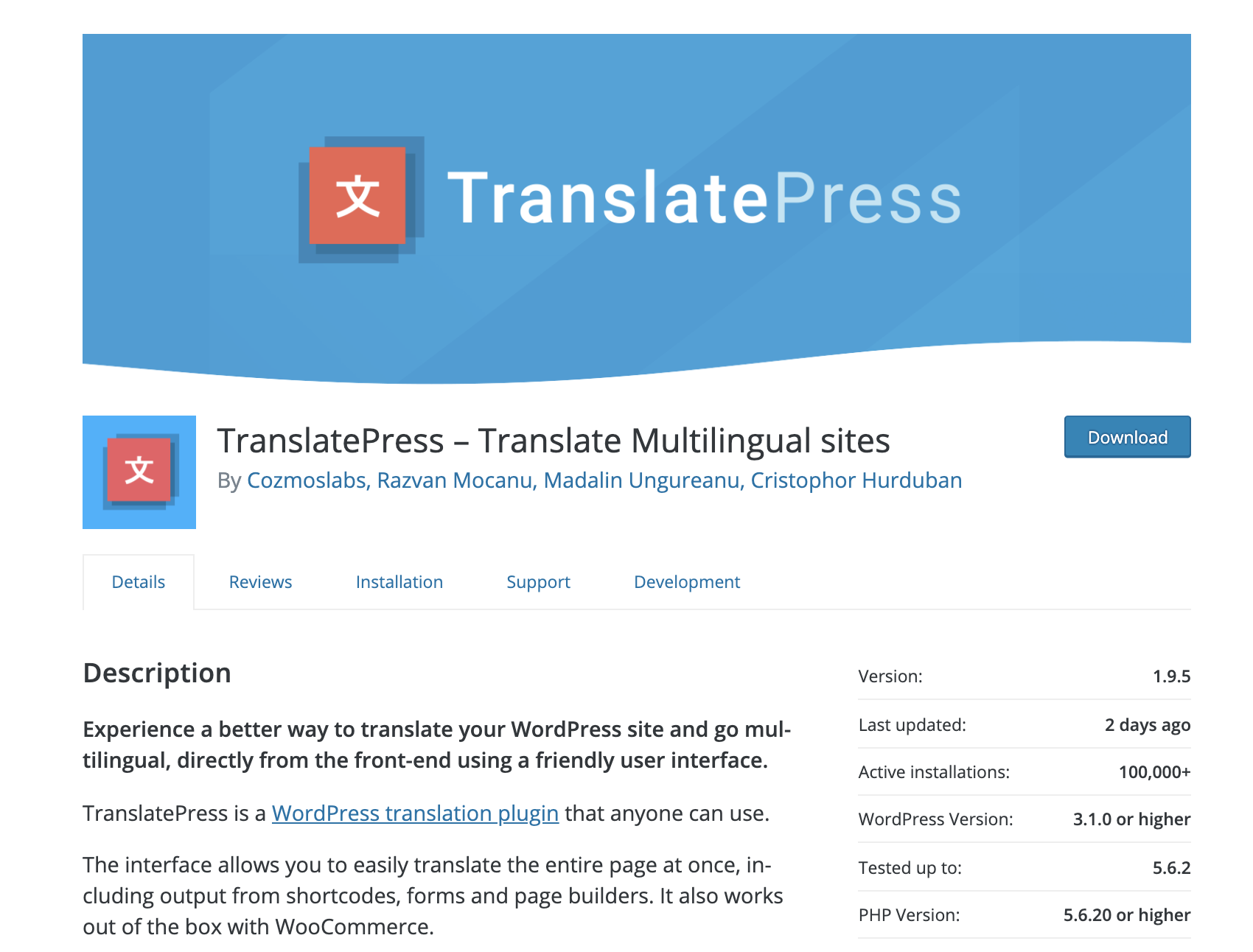 Translating URL (slug) is quite important when we think of multilingual SEO. We can do that easily using TranslatePress Plugin.
Manual Translation
In order to translate the slug for each page we will need to localize the slugs in the desires language. It can be done manually for each post using TranslatePress feature
Automatic Translation
We can enable automatic localisation using SEO Pack add on. To enable it -> head towards Settings -> TranslatePress -> Advanced -> and scroll to the bottom of the page and Enable Automatic Slug Translation.
Sitemaps
We should consider translating our sitemaps as well. Fortunately, TranslatePress can automatically create new unique files for every language you add to our website. However this feature is accessible in the SEO Pack add on only.
Adding hreflang Tags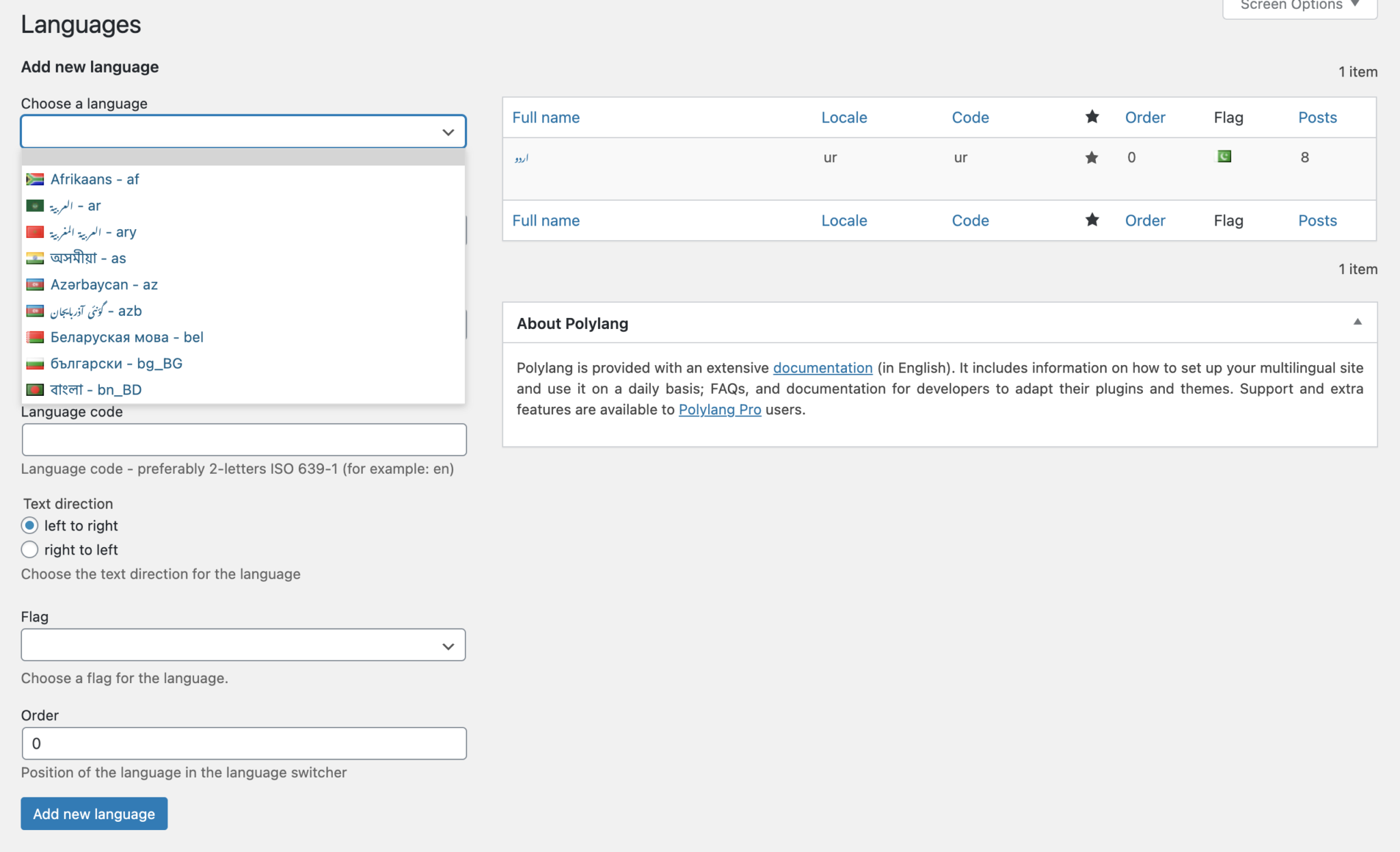 hreflang tags are snippets of code that notify search engines what language we are using on each page. They are a must for websites which have multiple languages as they assist Google and other search engines distinguish between each version of our content.
The hreflang tag is a combination of the language code and the region code. e.g. hreflang tag for a page in English is "en-us". en refers to English and us refers to USA.
We can easily add hreflang tags using plugins in WordPress
Using Polylang
Polylang is a free plugin which we can install easily from WordPress directory. Once installed, complete the Wizard and add all the languages in which you want to serve your content. It will do the rest.
Using TranslatePress Plugin
If you are using TranslatePress, nonetheless, you do not have to worry about that issue. The plugin automatically adds hreflang tags to your pages for each language you add.
Translating Metadata
Meta Data is what appears in search results. It consists of Meta Title, Meta Description and URL.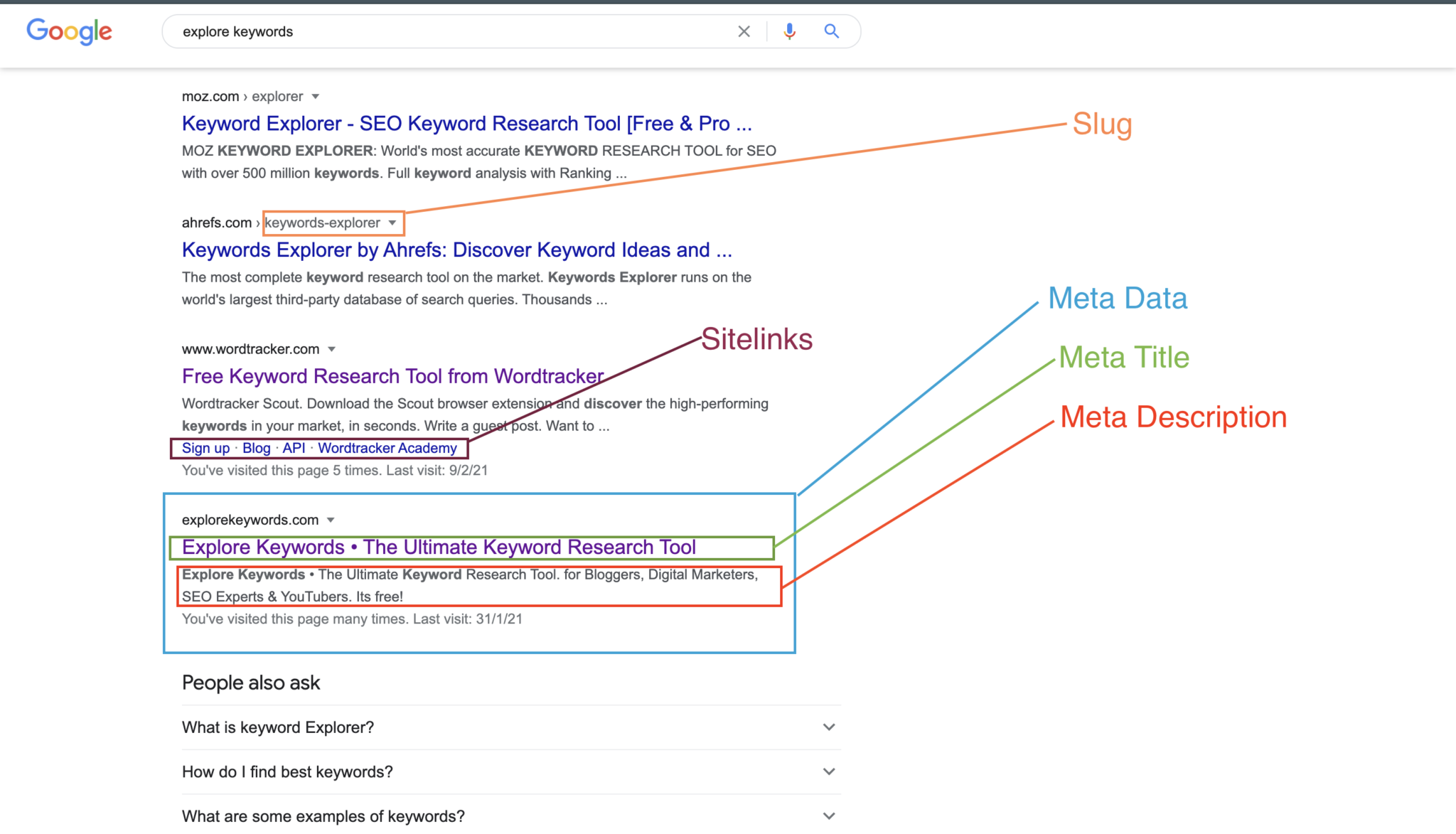 Translating website's metadata is maybe the most significant thing we can do to get more traffic from users in other languages. Without translated meta data, it is uncertain that our pages will rank highly in languages other than English.
With TranslatePress plugin, we can effortlessly localize those components for each of our pages. To do so, open the page you need to translate and tap on the menu below the language chooser in the top left corner of your screen. It will translate the meta data to respective language.
Multilingual Keyword Research
Keyword research is the vital part of SEO strategy. It is equally important when we think of serving our site in multiple languages.
Usually, we do our keyword research in English (even for websites in other languages. However today, searches in other languages are also rising. e.g.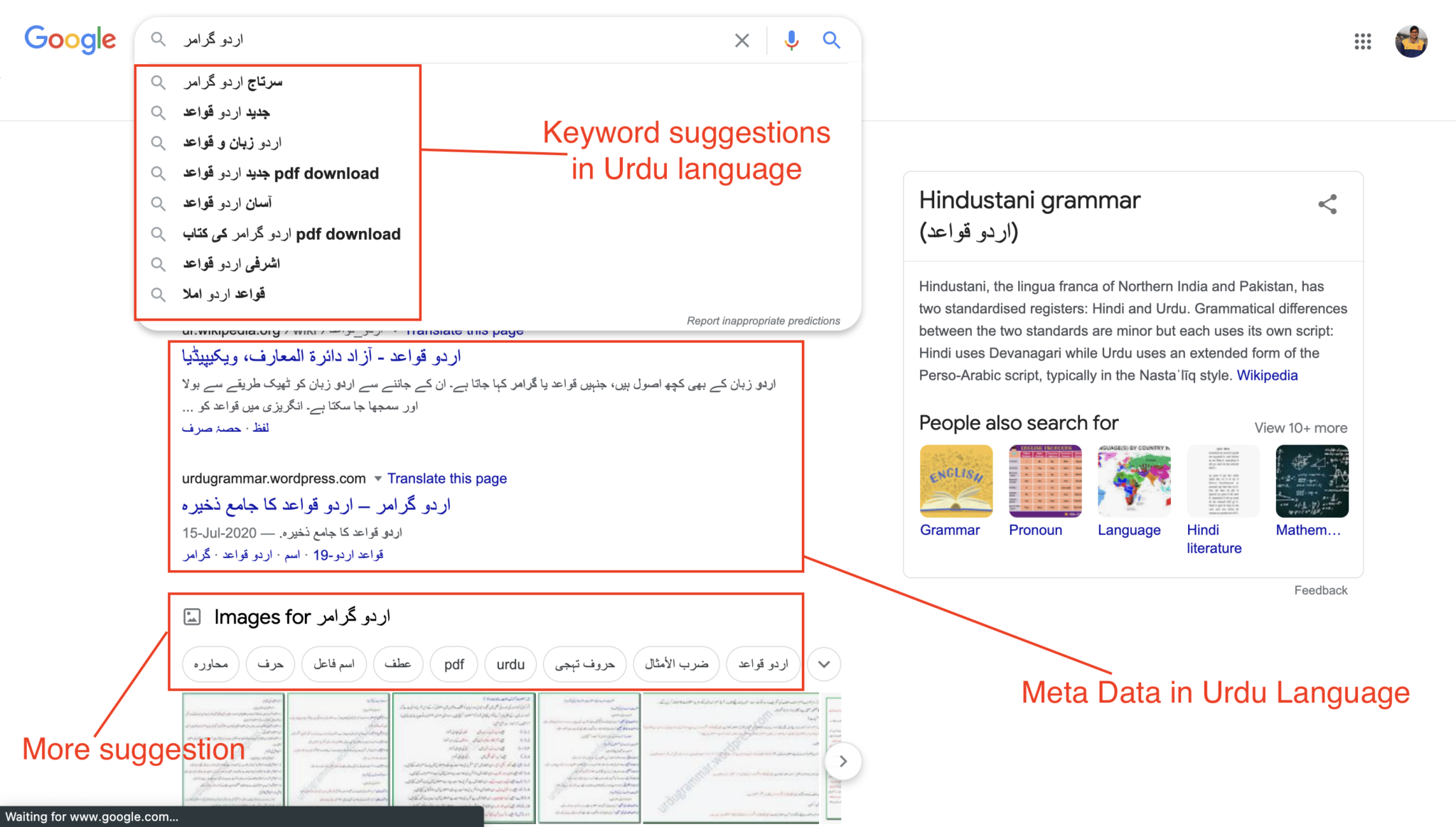 The benefit of keyword research in other languages is that it is quite easy to rank for those keywords. In the image above, I have searched for a keyword in Urdu (Urdu Grammar). The suggestions in autocomplete show that these keywords are trending in Google and we can use them as title for our multilingual content.
We can also use free keyword research tool Instant Keywords Suggestions for keyword research.
Insert any keyword in your desired language and the tool will provide suggestions from Google, YouTube, Bing and Yahoo. This tools can also be used for inbound marketing and content marketing purposes.
Importance of Multilingual SEO
Without SEO, it will be difficult for consumers to discover our website on search engines. Multilingual SEO enables our website to equip for the foreign market.
Optimizing the website suggests that the respective search engines will be eligible to pair up with your targeted SEO keywords. These are the similar words that your probable clients usually use to find relevant products or services on the web.
Google for example utilizes 100s of ranking signals so that it can furnish more valid results to its users. Multilingual SEO is identical to local SEO services. Multilingual SEO brings the service extra global so that we can blow the foreign market successfully.