Just when you think spamming links don't work - this is currently the top result for SEO key terms at the moment in Australia. How do they not get penalized for such behaviour? I'd be interested to know peoples thoughts on this one.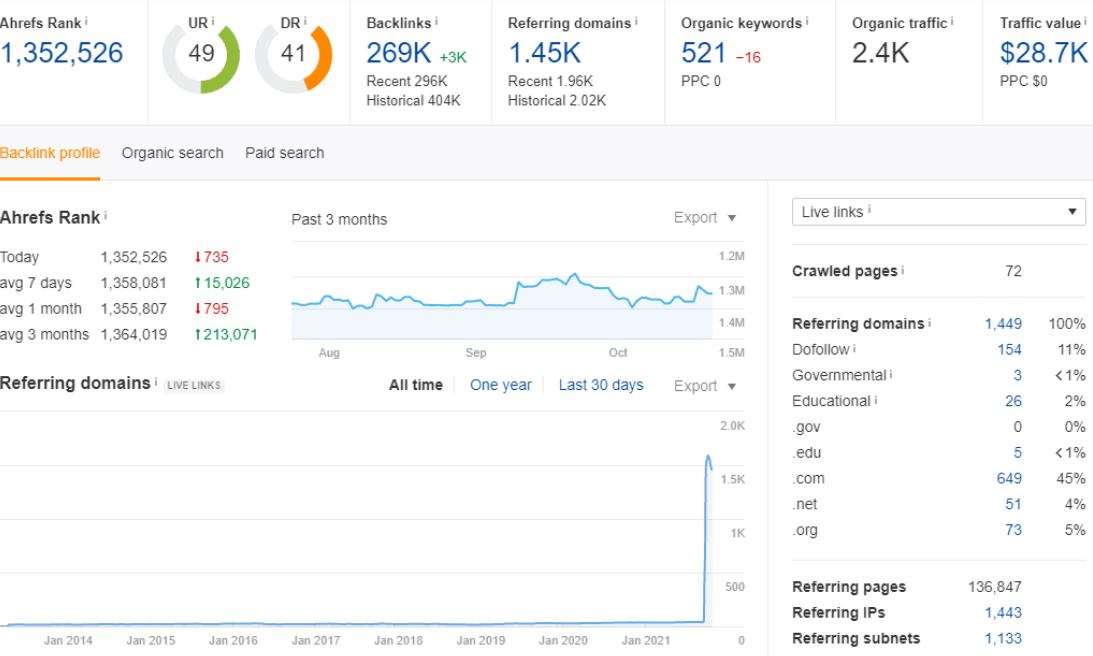 3 Answers
Best Answer
Without looking at it I would first say it's impossible to know the entire story by only looking at a screenshot of metrics. But I will also look at it next. So let's do this kind of interactively are you primarily referring to the disparity between the backlinks and the referring domains, just to be sure? If so and I haven't come to any conclusion but those .edu links alone can create such disparities. And their's certainly nothing wrong with .edu links.
According to Screenshot, they are having naturality, but i don't know about their anchor text ratio, They are having 1.45k Rds, Many factors involved in backlinks, We can't consider it with a single factor
If the person already submitted the disallow link on Search Console then google will ignore this spam links, but ahref stats will still show that spam link the audit. might be they already submitted disallow links and didn't get penalized. lots of people use this tactic to increase DR and get paid for Guest post, lots of people use DR filter to select the guest posting sites.
Please login or Register to submit your answer