Back to: How to Do Keyword Research for SEO Using Free Tools – A beginner's guide
Till now we have discussed keyword research tools Search Engines and free tools provided by Explore Keywords. In this article, I will highlight some of the tools which are free and I often use.
Keyword Generator by Ahrefs
This is one of the best tools for finding keyword search volume and long tail keywords.
Simply insert any keyword, choose the platform and hit search. You will get a bunch of keywords along with volume and Keyword Difficulty.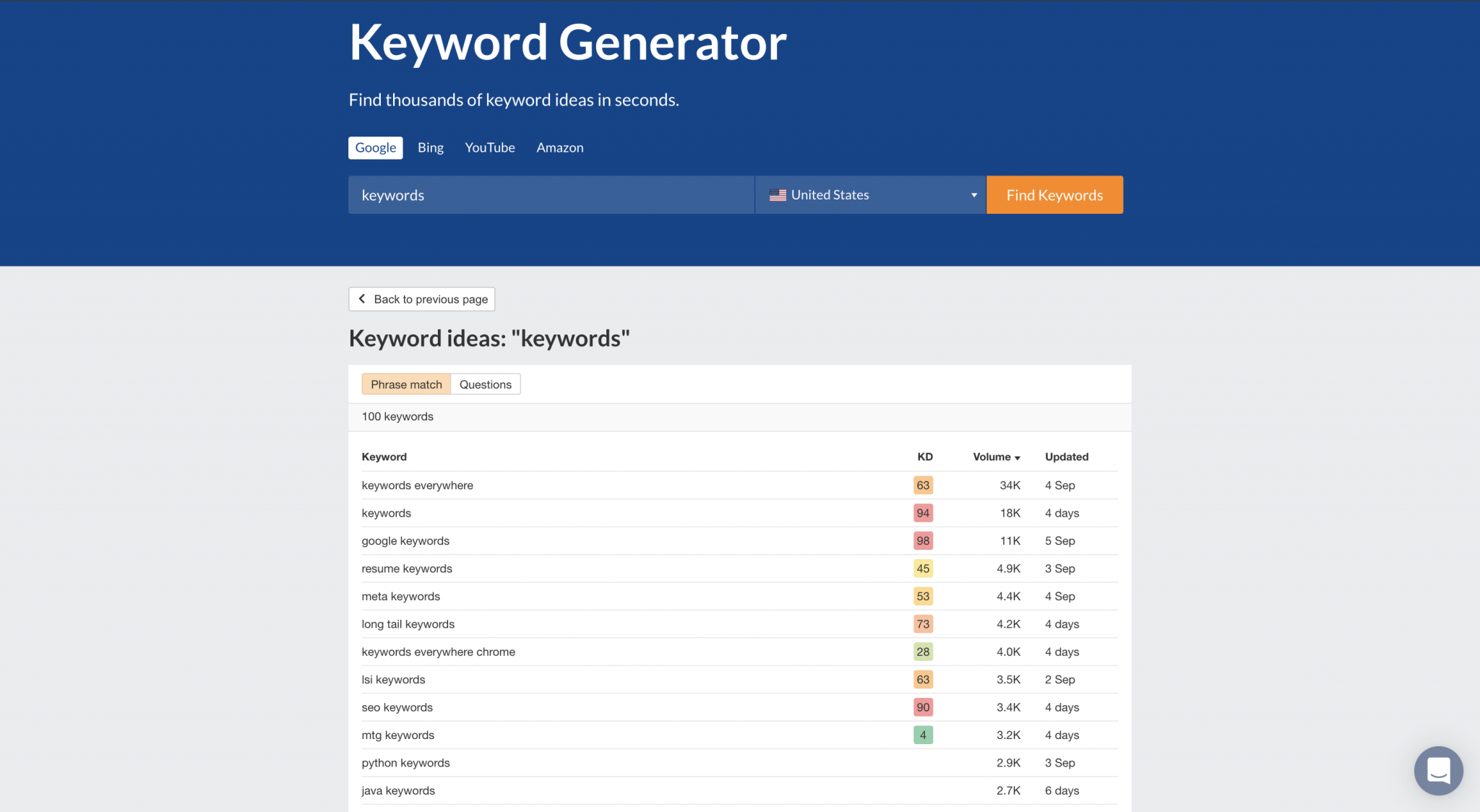 Quora
Quora is a mine of keywords. We can use the autocomplete feature. Insert any seed keyword and hit search. Find all the questions with fewer than 10 answers and provide detailed and valuable answer. Use your links along with link back to authoritative sites.
But avoid adding unnecessary links. You can checkout Neil Patel's profile. He uses excellent technique to use multiple links in his answers.
Suggested Queries
This is another awesome tool which was recently launched. This tool works similarly like Explore Keywords tools. Earlier it used to show search volume as well. Now they have disabled this option.
Keyword Difficulty Tool by ahrefs
While other sites charge for checking keyword difficulty, ahrefs provides this tool for free. You can use this tool to understand how difficult it is to rank for a specific keyword. Click here to use this tool.
SEOToolsAdda
This is a group buy website is is by the far cheapest. You can get all the major tools at nominal price. Though it is not free, it is worth investing.
Sign up and either purchase combo tools or the one which you require.
I hope this list proved fruitful for you!