It is very important to know the size of audience for whom we are writing our content. This is why knowing how many searches a keyword is getting on monthly basis is one of the primary tasks of every blogger and SEO marketer. In this article, we are going to discuss 5 important keyword volume checker tools which are of course free.
Explore Keywords Keyword Volume Chart Tool
The first tool we have for you is Explore Keywords Volume Checker which is totally free. You can search unlimited number of keywords without spending a penny. Simply go to the above link and search for your keywords.
This tool shows average monthly volume, CPC rate, ad competition and also keyword's volume for last 12 months in the form of graph. In addition, the tool also provides suggestions based on the keyword which you can use in your subheadings or content.
Explore Keywords Bulk Keyword Volume Checker Tool
This tool is no longer available
Ahrefs' Keyword Generator Tool
Ahrefs' Keyword Generator Tool is also a free tool which shows average monthly volume of keywords from Google, Bing, Youtube and also Amazon. Hence, this tool is useful for bloggers, affiliate marketers as well as vloggers. You can search as many keywords as you like. No limits!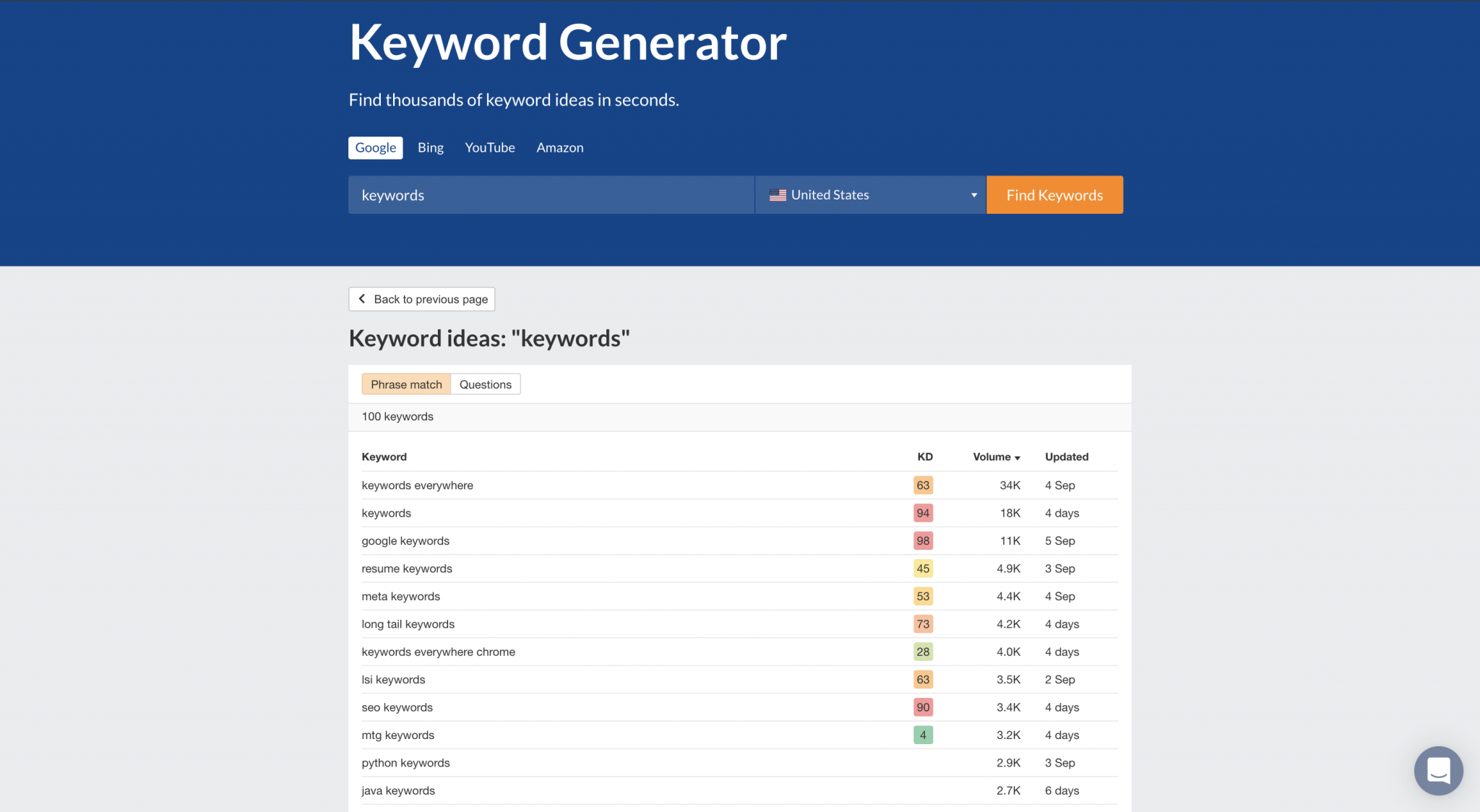 Small SEO Tools's Keyword Research Tool
The fourth free tool on our list is SmallSEOTools's Keyword Research Tool. This tool shows keyword volume for the entered keyword. It will be hectic if you need to find volume of a large number of keywords.
Moreover, the volume of this tool is limited to USA only. Hence, if you need to target audience of a different country, then this tool is not for you.
WMS Everywhere (Chrome Extension)
WMS Everywhere is a free Chrome Extension which shows keyword volume based on country (selected by you). In addition, it also shows ample of related keywords and their volume.
You can use this extension in Mozilla and Edge browsers as well. Simply go to chrome store and download the extension.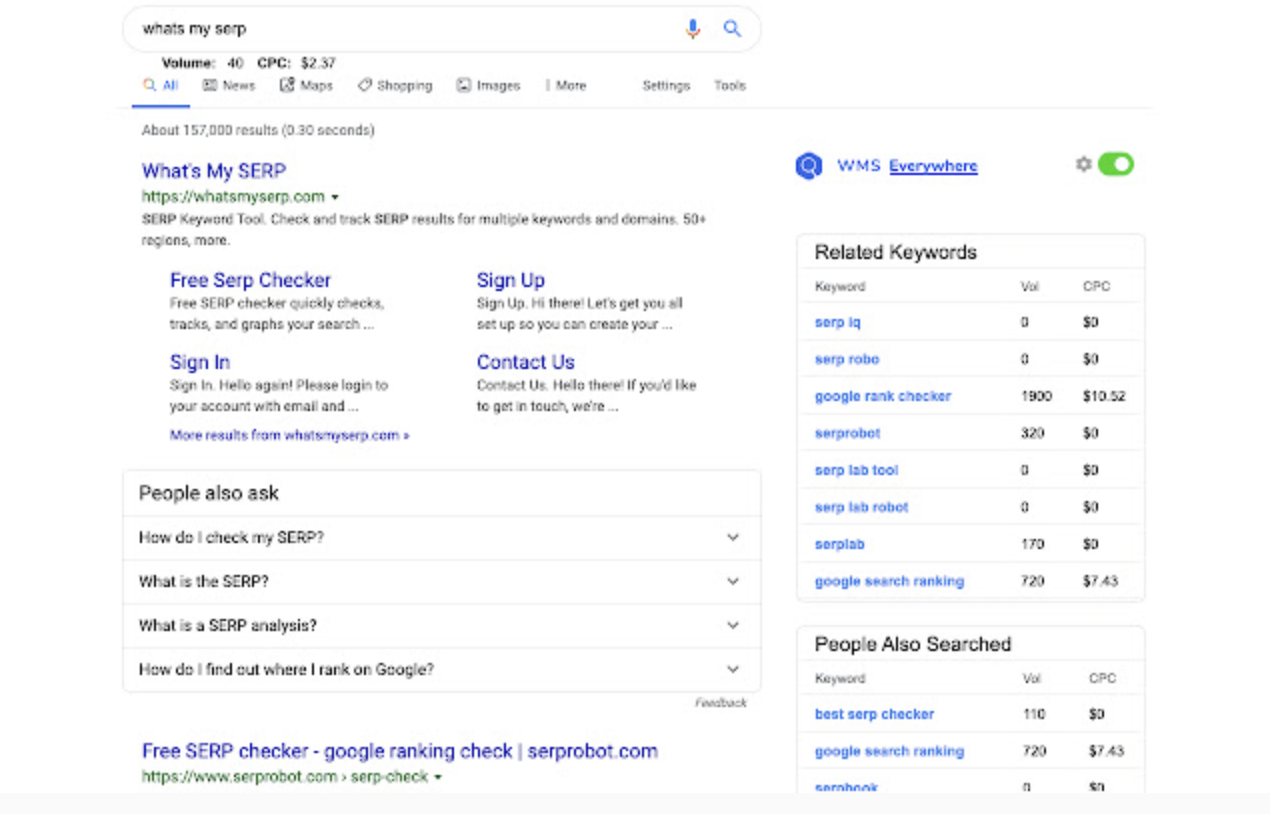 I did not include AdWords' keyword planner as I neither use it nor find it easy to reach. You literally have to navigate a lot in order to reach the tool😁.
Hope the article has helped you discover new tools which you can use from now on.